<Why won't it work?>
<Below this line, add a link to the EXACT exercise that you are stuck at.>
Learn HTML & CSS: Part I 10. Linking at Will
<Below this line, in what way does your code behave incorrectly? Include ALL error messages.>
I wrapped the anchor elements in my code but it still doesn't work for some strange reason!
``` Animals Around the World
The Brown Bear
The brown bear (Ursus arctos) is native to parts of northern Eurasia and North America. Its conservation status is currently "Least Concern." There are many subspecies within the brown bear species, including the Atlas bear and the Himalayan brown bear.
The following are subspecies of bears:
Arctos
Collarus
Horribiliis
Nelsoni (extinct)
The following countries have the largest populations of brown bears:
Russia
United States
Canada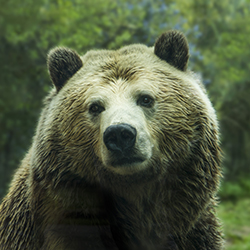 <do not remove the three backticks above>