Hi, all!
I can't understand what I'm supposed to do in the first exercise

The instruction says:
We'll get started by taking a look at the screenplay project.
In scene-1.txt, add this text
But I see no scene-1.txt.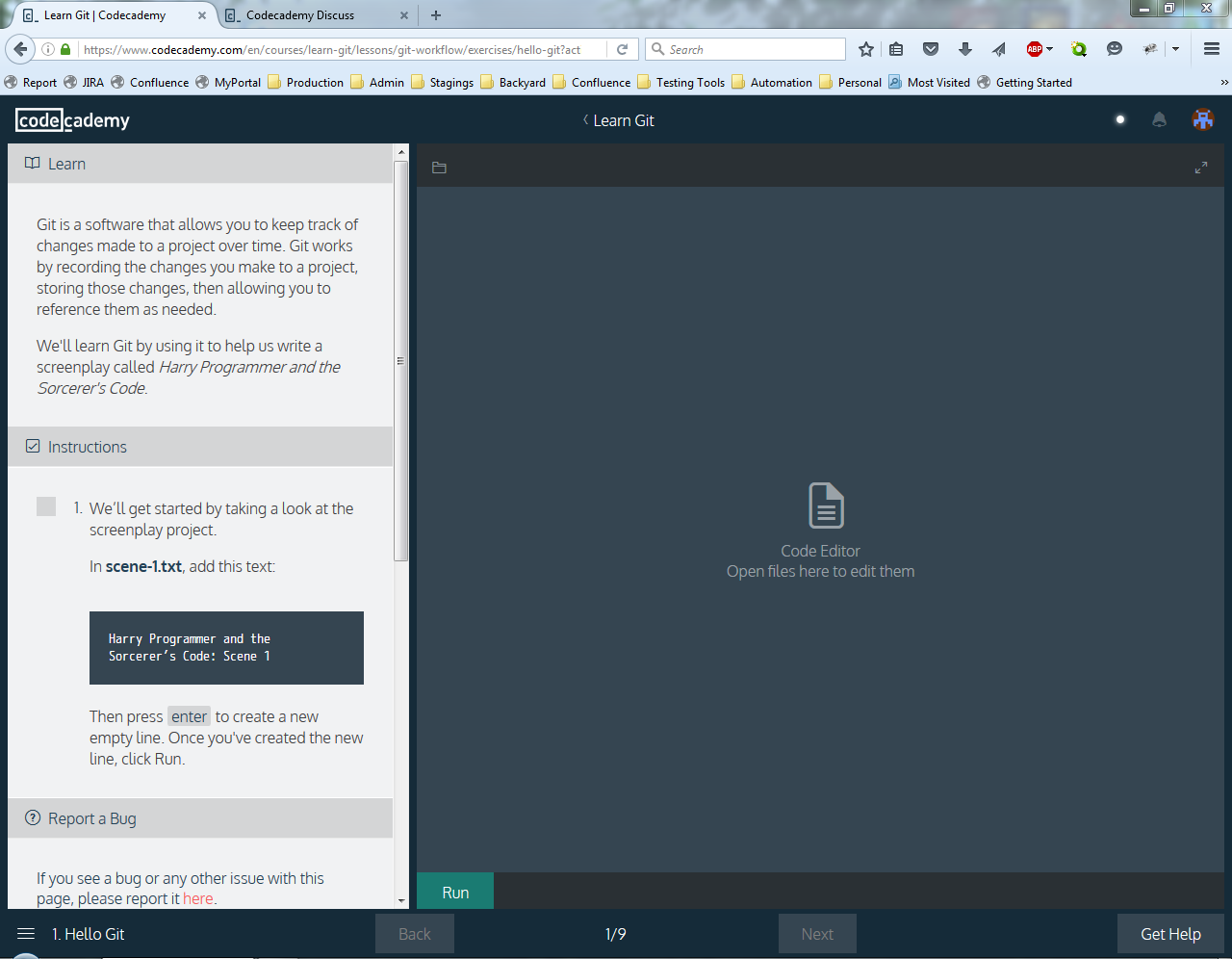 When I tap on that little folder on top left and try to create scene-1.txt the button [Create] does nothing! (There's actually two type errors in the console)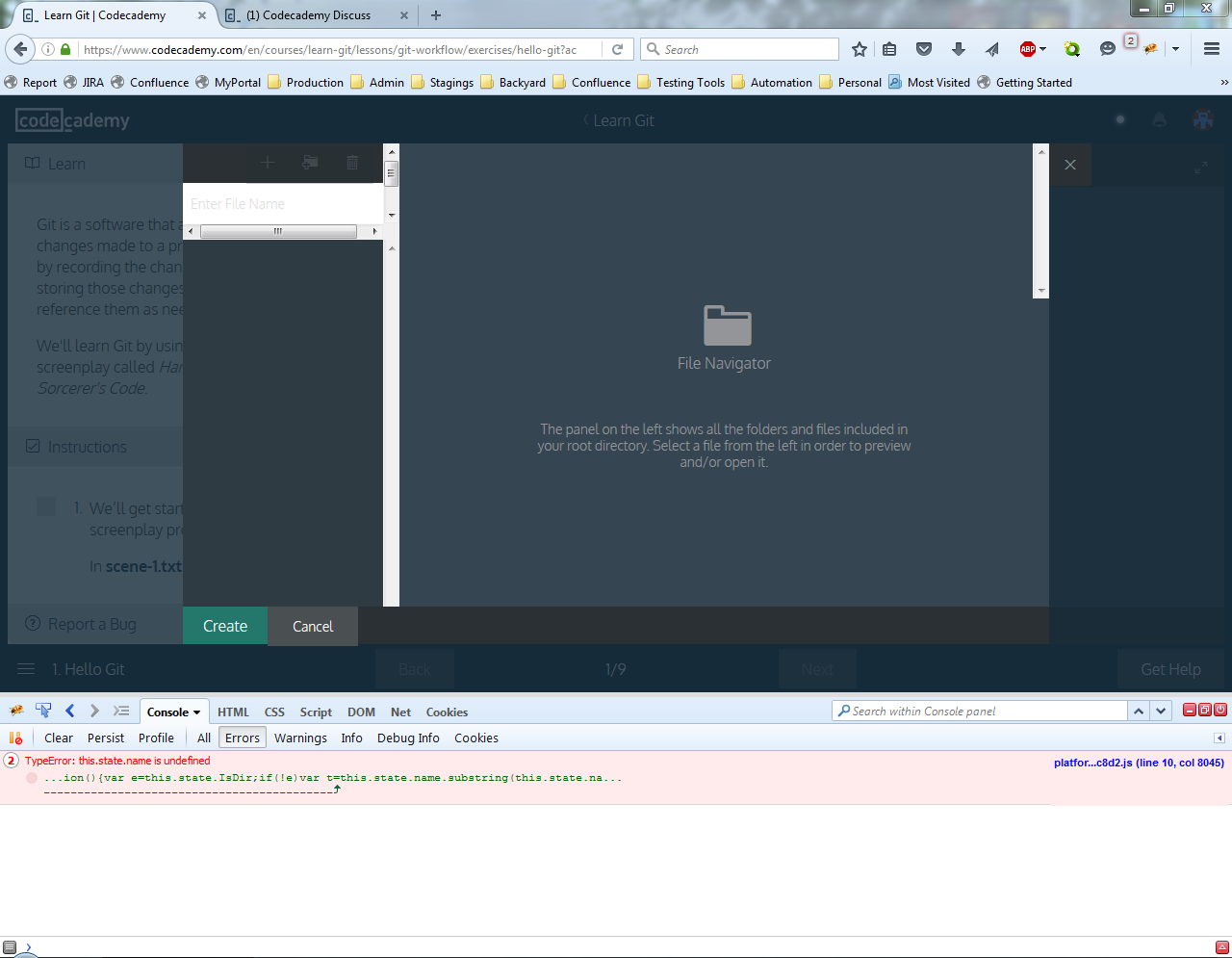 Am I not understanding something or what?
P.S. I am using Firefox 45.0, and this problem reproduces on Google Chrome 50.0.2661.12 dev-m