I'm having a weird website issue where my interface just straight up isn't loading. The instructions say to "Click the folder icon attached to the code editor, and navigate inside the js folder and open main.js." but the folder icon is grayed out and unclickable. I tried using inspect element to remove the overlay div, and that allows me to click on the folder icon, but then it's empty. I'm guessing something isn't loading but I have no clue why.
Here's a screenshot so you can see what I'm seeing: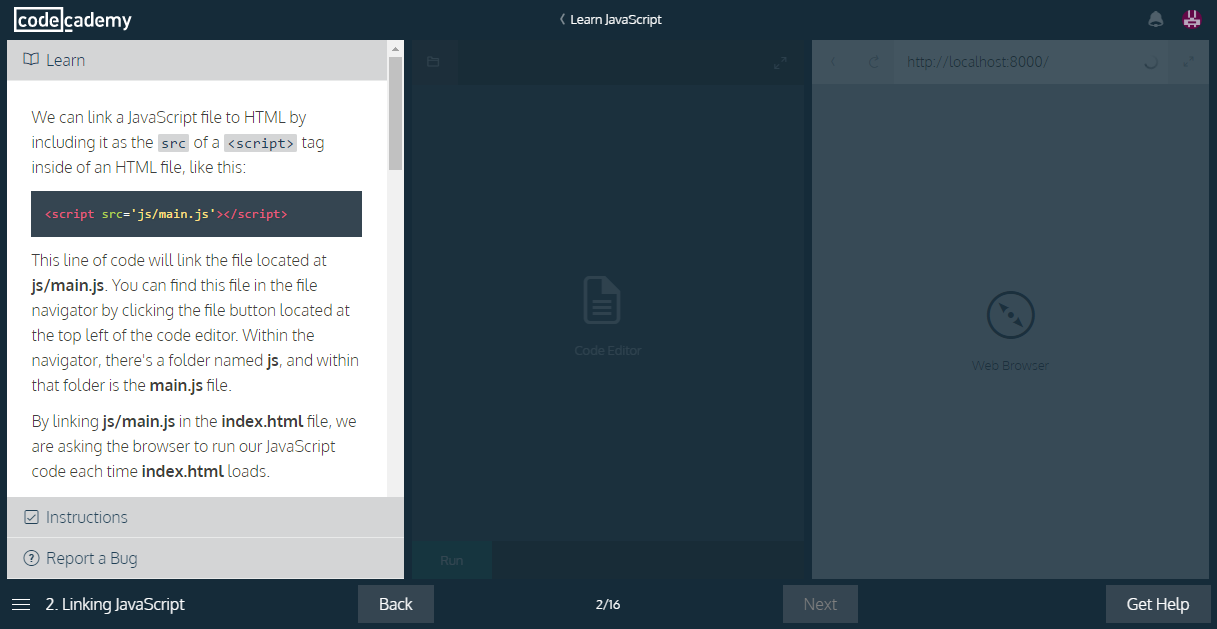 I'm not having any connectivity issues. Every other website loads up just fine. Not sure what the problem is here.